Discover more from Hill Heat
Climate science, policy, politics, and action
Over 3,000 subscribers
PRESENTED BY FLUO NUDI HUNTERS
Today's Hill Heat is about police, death, and injustice. I very much won't blame you if you only check out the Scottish nudibranchs below and skip ahead to next week, but there are some excellent job listings at the bottom.
Unfortunately, our time in the biofluorescent lochs is brief, and we are now entering:
COP CITY
COP CITY SOUTH: From Natasha Lennard and Akela Lacy, the cops who killed Tortuguita in Atlanta's planned Cop City are now jailing Cop City protesters for distributing flyers about the cops who killed Tortuguita:
THREE ACTIVISTS INVOLVED in the Defend Atlanta Forest movement are facing charges of felony intimidation of an officer of the state and misdemeanor stalking for placing flyers on mailboxes in a neighborhood in Bartow County, Georgia, about 40 miles from Atlanta. The detainees were held for days in solitary confinement, a lawyer working on the case and a relative of one of the activists told The Intercept.

The flyer, according to the lawyer, named a police officer who lives in the area where the activists were arrested and alleged he was connected to the killing in January of forest defender Manuel "Tortuguita" Terán during a multi-agency raid on the Atlanta Forest protest encampment.

A forensics report from the Georgia Bureau of Investigation about guns fired during Tortuguita's killing named six state patrol officers: Bryland Myers, Jerry Parrish, Jonathan Salcedo, Mark Jonathan Lamb, Ronaldo Kegel, and Royce Zah.
COP CITY NORTH: In New York City, Daniel Penny murdered Jordan Neely with a chokehold in a subway car. After chatting with him, police let Penny walk away. Penny is a white former Marine and Neely was an "erratic" unhoused black man. Is that why politicians from Mayor Eric "Very Responsible" Adams to Governor Kathy "Consequences" Hochul and news organs from NBC to the New York Times have used the exonerative voice? As NYC Comptroller Brad Lander told Rolling Stone:
"Our system failed to provide the support that Jordan Neely needed. We cannot become a city where someone experiencing a mental health crisis is choked to death on the subway. I hope that this can be a wake-up call for more compassion and common sense."
COP CITY OKLAHOMA: Liliana Segura and Jordan Smith reported last week that the Oklahoma Pardon and Parole Board committed Richard Glossip to death by lethal injection on May 18th, despite pleas from the state's Republican attorney general and multiple Republican lawmakers that Glossip is innocent.
LE COP CITY: Crackdowns in France against protesting Emanuel Macron's draconian neoliberalism are getting increasingly absurd: bans on being in in a "crowd" susceptible of "troubling public order," on "festive" protests of "musical character," on "portable sonorous devices" (e.g. pots and pans), with mass arrests conducted by les cops.
'COP' CITY: Climate officials met in Berlin this week to discuss plans for the next Conference of the Parties to the United Nations Framework Convention on Climate Change — aka COP28 — to be held in Dubai this winter. The COP is guaranteed to be a bizarre propaganda show for the United Arab Emirates, with the official in charge the sultan who runs the UAE state oil company. Even so, the officials in Berlin engaged in earnest diplomacy, trying to shame the United States into raising its contributions to international climate funds and debating the phase-out of fossil fuels.
"The easy, comfortable, and harmonious means of addressing climate change are not working," argues anthropologist and climate activist David McDermott Hughes. "With time running out, jury nullification for civil disobedience is worth the risk." He admits that many legal scholars are skeptical of the practice of appealing to the conscience of juries to reject the letter of the law. For example, political scholar Jeffrey Abramson warns of the "anarchy of conscience" in what he wryly calls "the direct and raw character of jury democracy."
Hughes counters that, thanks to unchecked fossil-fueled global warming, we are on the path to "anarchy without conscience":
Widespread, sustained cataclysm will bring out plenty of rawness—blockades with a body count. Remember white vigilantes barring roads against African Americans in New Orleans after Hurricane Katrina. Within the law border guards are already sealing riverbanks and coastlines off from migrants, from the Rio Grande to the Aegean Sea. Multiply the guns and cages over a continent and over decades. That is the anarchy without conscience promised and presented by fossil fuels. Our choices are hard and stark. To believe otherwise is to practice a soft form of denial.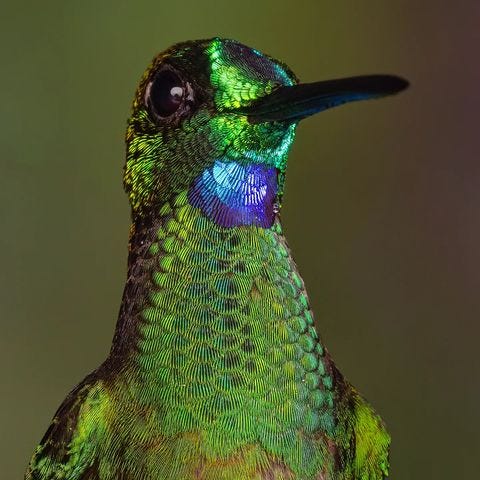 You know how it goes: innocently reading enterprise journalism about why tires are so expensive these days, and, whomp, it turns into another chapter from Andreas Malm's Corona, Climate, Chronic Emergency:
The supply was further weakened by extreme weather and fungal leaf disease that struck just as the demand for latex gloves soared. . . . Then, starting in September 2020, nine storms bombarded the company's plantations, unleashing winds and flash floods that toppled and uprooted rubber trees and triggered landslides that blocked critical roads, it said in its annual report. . . . Synthetic rubber and carbon black, which together make up roughly half the weight of a car tire, are made from petroleum.
JERBS: Public Citizen's Climate Program is seeking a campaign coordinator for its insurance industry campaigning ($74K-$88K, DC), funded by a one-year grant.
BlueGreen Alliance has an opening for a senior policy advisor for trade ($85K-$100K, DC). You'll get to work with Ben Beachy!
The Rainforest Action Network is looking for a senior campaigner to support the Climate and Energy Program's finance campaigning efforts ($85K-$93K, US preferred).
The new activist think tank Climate and Community Project is looking to hire policy managers for housing and transportation ($85K-95K, remote), and a part-time operations manager ($35-45 an hour, 20-25 hours a week, remote).Policy Manager - Housing
350 Vermont is hiring a community organizer ($42K-$44K, Vermont),
And Gas Leaks, a new project of Climate Nexus, is looking to hire a founding digital director ($130K - $135K, remote).
Thanks for subscribing and spreading the word. DMs are open—@climatebrad@mastodon.social