Discover more from Hill Heat
Climate science, policy, politics, and action
Over 3,000 subscribers
To Throw a Wrench in the Blood Machine
A poem on voting by Guante
PRESENTED BY THE BLOOD MOON
In lieu of a roundup of COP27 and climate disasters and politics and policy, today I'm sharing a poem by Kyle "Guante" Tran Myhre, a Minneapolis poet and activist. As he explains, "It's kind of a cynic's argument for voting, if you have any cynics in your life."
After the election we'll be reporting back on the results of key climate races, like the Climate Cabinet's Climate Slate, the Sunrise Movement's Green New Deal Champions, and the Lead Locally Candidates, and of course the climate ballot initiatives.
Today: get out the vote.
by Kyle "Guante" Tran Myhre
VOTING AS PRESSURE ON THE WOUND
After the battle against the killer robots, I become aware that my leg is bleeding. And I know that applying pressure does not, on its own, heal the wound, but it will buy time for the medic to arrive, for the healing to begin.
VOTING AS FIRE EXTINGUISHER
When the haunted house catches fire: a moment of indecision. The house was, after all, built on bones, and blood, and bad intentions. Everyone who enters the house feels that overwhelming dread, the evil that perhaps only fire can purge. It's tempting to just let it burn. And then I remember that there are children inside. 
VOTING AS THIS ONE SMALL THING
I've tracked the werewolf to its lair, deep in the basement of the old doll factory just outside town. Upon entering, I have the option of flipping the light switch from off to on. Either way, the battle will be difficult. Either way, victory is not guaranteed. But the werewolf can see in the dark, and I can't. So I will do this one small thing. I will summon what light I can. And I will keep going.
VOTING AS HIGH GROUND, CLEAR SIGHT LINES, AND MULTIPLE ESCAPE ROUTES
It's been said that during the zombie apocalypse, the undead are not the biggest threat, that the real monsters are the human survivors who will hoard resources, betray one another, and fight endlessly amongst ourselves. And it's true: survival is about so much more than just not getting eaten by zombies. But not getting eaten by zombies is still an important part of the plan.
VOTING AS WRENCH IN THE BLOOD MACHINE
Our village has existed in the shadow of Dracula's castle for years, and has been the site of many battles against him. Now, he's running for mayor. His platform: rather than turning into a giant bat to hunt his victims one-by-one, he will take control of the village's resources, its watchmen and bureaucratic machinery, creating a system that will more efficiently identify victims and supply him with fresh blood.
Will defeating Dracula at the polls end his reign of terror? No. But what it will do is deprive him of one specific set of tools that he will otherwise use to hurt people. It will allow us to think offensively rather than defensively, because when the forces of darkness are not knocking on our doors, it frees us up to go knock on theirs.
And yes: there is always more work to be done. There is always more horror beyond that which is right in front of us.
And those who study monsters are right: if we only think short-term, we lose.
But those who fight monsters have taught me: short-term and long-term thinking are not mutually exclusive. We use every tool we have access to, every opportunity to shape the terrain of battle, every advantage we can seize. We don't split up. We don't leave anyone behind. We don't wait for some hero to save us, whether a knight in shining armor or an opposition politician. We fight the monsters. And when the sun rises, we do the work of creating a world in which there are no monsters.
We win. For the fallen, for our families, for the fact that dawn is not promised, it is carried—in this blood, still hot, still coursing, defiant, inside us.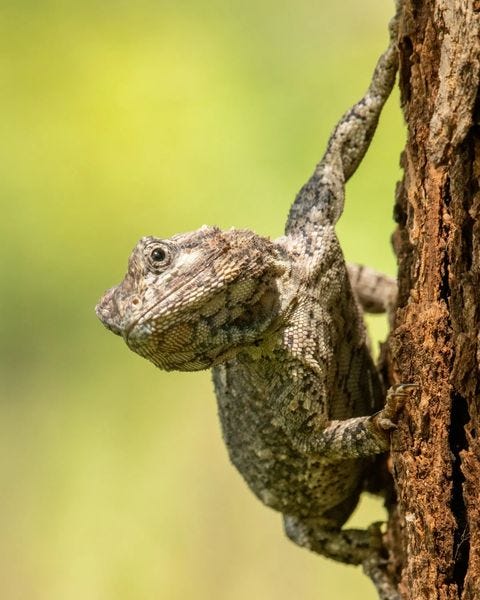 Thanks for subscribing and spreading the word. DMs are open—@climatebrad