Discover more from Hill Heat
Climate science, policy, politics, and action
Over 3,000 subscribers
So on forward for ever to the end of cat-dom
Chevron, Jane Fonda, Raúl Grijalva, and John Maynard Keynes
PRESENTED BY JAM TOMORROW AND NEVER JAM TODAY
So, I make a big deal about how climate polluters insert their propaganda into climate politics newsletters. This week, Chevron is sponsoring both Ben Geman and Andrew Freedman's Axios Generate newsletter (morning) and Arianna Skibell's Politico Power Switch newsletter (evening). But Chevron's marketeers have edited the company into something even more impressive this week: the AIDS Quilt.1
Chevron, of course, is well known for its commitment to global health around the world. For obvious reasons, I'm not including as many Twitter embeds as I used to, but this one was worth it.
Unlike our competitors, Hill Heat is a reader-supported publication. Please consider becoming a paid subscriber.
ON THE HILL: Actor and activist Jane Fonda returns to the streets of Washington, D.C. this morning, for the first live Fire Drill Friday since the start of the pandemic. She will be joined in the rally to oppose Manchin's "Dirty Deal" pipeline-permitting plan by Jerome Foster, the youngest member of the White House Environmental Justice Advisory Council, Roishetta Ozane, Organizing Director of Southwest Louisiana/Southeast Tecas for Healthy Gulf, Maria Lopez-Nunez, Deputy Director of Ironbound Community Corporation (ICC), as well as Sen. Jeff Merkley (D-Ore.) and Rep. Raúl Grijalva (D-Ariz). 
Rep. Grijalva is keeping busy—in a letter sent today to the Interior Department, he and Rep. Katie Porter (D-Calif.) describe evidence that Mike Ingram, a businessman with unique access to high-ranking Trump administration officials, may have unduly influenced former President Trump's decision to pardon convicted public lands arsonists Dwight and Steven Hammond in exchange for a sizeable donation to a pro-Trump Super PAC.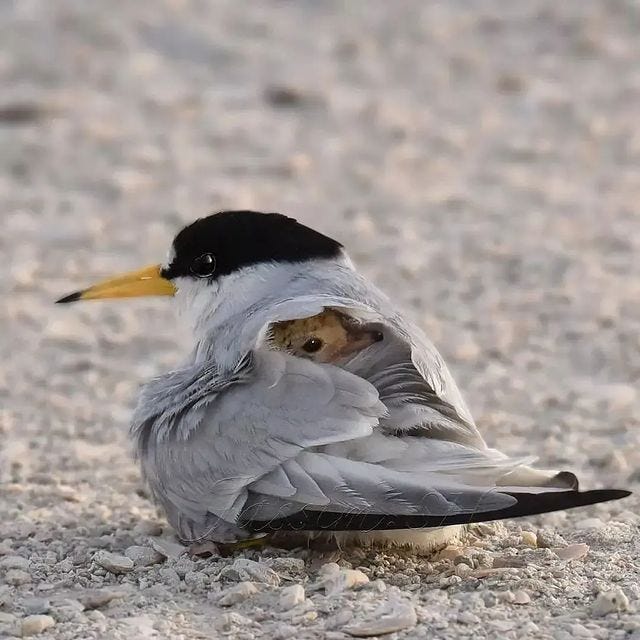 The Washington Post is churning out big climate reporting these days.
WHAT, MORE NEWS?
Defending the environment can be a death sentence.
Underwater tsunamis created by glacier calving cause vigorous ocean mixing.
Germans have seen the future, and it's a heat pump.
A new lawsuit from Puerto Rico municipalities argues that fossil fuel companies' climate deception violates racketeering and fraud laws and that their products supercharged fatal hurricanes in 2017.
Arch Capital Group Ltd and AEGIS London have become the latest (re)insurance companies to commit not to provide any coverage to the East African Crude Oil Pipeline project.
California water agencies that serve 27 million people will get just 5% of what they requested from the state to start 2023.
Water thieves abound in dry California. Why are they so hard to catch?
Finally, via Corey Robin, some thoughts from John Maynard Keynes on how money ruins love and life's pleasure. The person who thinks in money
"does not love his cat, but his cat's kittens; nor, in truth, the kittens, but only the kittens' kittens, and so on forward for ever to the end of cat-dom. For him jam is not jam unless it is a case of jam tomorrow and never jam today. Thus by pushing his jam always forward into the future, he strives to secure for his act of boiling it an immortality."
Climate Action Today:
Thanks for subscribing and spreading the word. DMs are open—@climatebrad on Twitter or @climatebrad@mastodon.social