Discover more from Hill Heat
Climate science, policy, politics, and action
Over 3,000 subscribers
PRESENTED BY THE DIEDERIK CUCKOO
The House Committee on Oversight and Reform will soon issue a report wrapping up its investigation of the oil industry's decades of climate deception, according to Rep. Ro Khanna (D-Calif.). "There are millions of documents that now are going to be part of the public record and this report."
Lisa Gross has another perfect story of oil-company deceit in our time. Petition signature gatherers have fanned out across the state in recent months in an attempt to gather about 625,000 signatures before December 15 in order to get a petition on the 2024 ballot overturning new restrictions on oil and gas drilling.
The gatherers are—unsurprisingly, if illegally—telling voters "that the petition would protect people from oil drilling when in fact it aimed to do the opposite: overturn a recently enacted law boosting health and safety regulations on neighborhood oil and gas drilling."
Simply qualifying for the ballot freezes enforcement of the law creating buffer zones, buying oil companies almost two full years to expand or continue drilling in those areas.  Galvanized by that prospect, 16 oil companies have spent more than $17.9 million since mid-October to support the referendum, according to the nonpartisan Fair Political Practices Commission. Just three companies with neighborhood drilling operations in the state—E&B Natural Resources, Crimson Resource Management and Signal Hill Petroleum—have spent more than $9.6 million, state campaign finance records show. 

None of the companies responded to questions about why they are backing a measure to overturn the creation of buffer zones around neighborhood drilling operations.

Community organizers encourage anyone who sees signature gatherers misleading voters to file a complaint with the Secretary of State. Nielsen Merksamer, a lobbying firm that specializes in ballot measures, is legal counsel for the oil industry's SB 1137 referendum.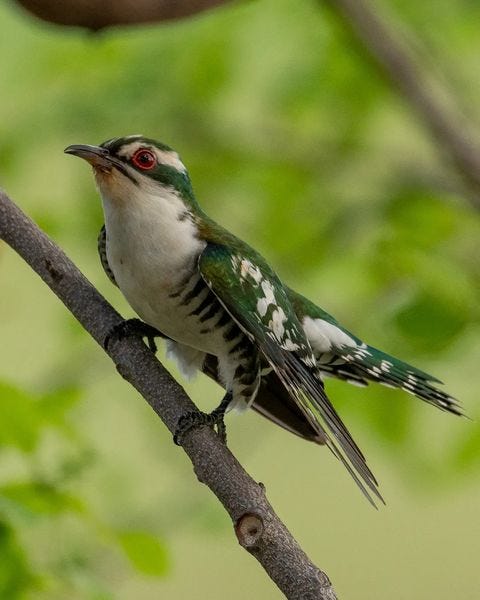 COLD CHRISTMAS COMFORT: Swiss Re estimates that climate disasters have cost the global economy $260 billion this year—with only $122 billion covered by insurance. Top disasters they noted:
The most severe hailstorms ever observed in the European spring and summer hit France

Torrential summer rains led to widespread flooding in Australia

Hurricane Ian devastated Florida
The state of California asked its major municipal water agencies to report back on their drought planning, as the state's fossil-fueled desertification proceeds on schedule. Most said they believed themselves to be in good shape, other than the ones that serve the residents of Los Angeles and the San Francisco Bay area. California scientist Peter Gleick further notes:
"They're making some assumptions about how much water supply they'll get in addition to the water that any agency might have in storage, so things could be worse than just 20% saying they need to do more and three of them saying, 'We really are in trouble.'"
The fracking-based free-marketeer Texas power grid still sucks—the Electric Reliability Council of Texas winter report published Tuesday shows that "very high demand during winter weather could force to ask Texans to cut back on electricity usage to avoid an emergency."
Jessie Blaeser writes that "the United States is burning through funds" as wildfires grow in size and scope. "Almost every state Pew studied experienced fire seasons in recent years where appropriations proved insufficient," the report from a team led by Colin Foard at Pew Charitable Trusts concludes.
"Puerto Ricans will likely spend this Christmas without their time-honored tradition of eating plantains with dinner, after Hurricane Fiona destroyed 80 percent of the island's plantain and banana crops in September," Carlos Edill Berríos Polanco writes. "And with climate change causing an increase in such extreme weather events across the Caribbean, having a full Christmas dinner in Puerto Rico may be off the table for the foreseeable future."
"Food insecurity has shot up like never before," Abebe Aemro Selassie, director of the International Monetary Fund's (IMF) Africa Department, tells Reuters journalist Joe Bavier. "Last month, the IMF approved a new food shock window giving countries access to emergency financing to combat acute food insecurity and offset sharp increases in their food import bills."
The number of East Africans facing acute food insecurity has jumped by 60% to 82 million in the past year. In West Africa, it has risen from 31 million to 42 million. During the pandemic, the IMF and World Bank backed an initiative that suspended poor countries' rapidly growing debt service obligations, allowing them to instead channel those resources into shoring up their health systems and economies. That initiative has now expired however, even as many nations are struggling to feed their people.
"Prepare yourself for next winter," International Energy Agency Executive Director Fatih Birol warned Europeans at Politico's Sustainable Future Week conference, sponsored by the world's biggest plastics polluter, Coca-Cola, and Chilean mining giant SQM Lithium. "Next winter might be much more difficult than the winter we are experiencing now." The European Union is still getting a small amount of Russian gas, something that will likely not be the case in 2023.
Birol is optimistic that brighter days are ahead, however. "This energy crisis, funnily enough, is giving a boost to the clean energy transition," Birol said. "I believe we have never been closer to our climate course."
On Tuesday, the Treasury Department announced its guidance on the Inflation Reduction Act's strong labor standards that firms must meet to qualify for enhanced clean energy and climate tax incentives.
As part of a the White House Tribal Nations Summit this week, the Biden administration announced it will give Native American tribes more say in managing federal and tribal lands. Furthermore, the Interior Department announced it "would award $115 million to 11 tribes that have been severely impacted by climate-related environmental threats, and $25 million each to two Alaska tribes and the Quinault Nation in Washington state to help them execute their plans to relocate their villages to safer ground."
The Senate Health, Education, Labor and Pensions Committee deadlocked Tuesday on Moshe Marvit's nomination to serve on the Federal Mine Safety and Health Review Commission.
This morning, Sen. John Hickenlooper (D-Colo.) chaired a hearing on Landsat and the future of Earth-monitoring satellites. Sen. Joe Manchin (D-W.Va.) advanced the nominations of former utility CEO David Crane to be Under Secretary of Energy for Infrastructure, Jeff Marootian to be an Assistant Secretary of Energy for Energy Efficiency and Renewable Energy and Gene Rodrigues to be an Assistant Secretary of Energy for Electricity Delivery and Energy Reliability—but crucially, not that of FERC chairman Richard Glick, whom Manchin has effectively forced to resign. Manchin then took testimony from administration officials on a raft of energy and lands bills, including hydrogen, mining, uranium, carbon removal, and Southwest drought management.
Actor and activist Jane Fonda returns to the streets of Washington, D.C. on Friday, for the first live Fire Drill Friday since the start of the pandemic. She will be joined in the rally to oppose Manchin's "Dirty Deal" pipeline-permitting plan by Jerome Foster, the youngest member of the White House Environmental Justice Advisory Council, Roishetta Ozane, Organizing Director of Southwest Louisiana/Southeast Tecas for Healthy Gulf, Maria Lopez-Nunez, Deputy Director of Ironbound Community Corporation (ICC), as well as Sen. Jeff Merkley (D-Ore.) and Representative Raúl Grijalva (D-Ariz). 
Hearings on the Hill:
Thanks for subscribing and spreading the word. DMs are open—@climatebrad on Twitter or @climatebrad@mastodon.social