Discover more from Hill Heat
Climate science, policy, politics, and action
Over 3,000 subscribers
"I'm a WASP and I live in fear of shame."
Will Garland find his feck? Also: Bloom Watch Update
PRESENTED BY ALISON KRAUSSING
After years of funding cuts, the Environmental Protection Agency is down to 15,115 employees this year, from 18,110 in 1999. Former EPA regional administrator and founder of Beyond Plastics Judith Enck mentions this sobering fact in a New York Times op-ed calling for a more muscular EPA response to the Norfolk Southern train disaster.
Enck bemoans "the agency's culture of deferring to states, including states with lax environmental enforcement," which played out in the Flint lead-poisoning disaster and has created Louisiana's petrochemical-industry Cancer Alley. She calls for "comprehensive environmental testing for dioxins in and around East Palestine" and "federally funded medical monitoring for everyone along the plume."
"But the E.P.A. can't do it without more people and money."
And Republicans are working to keep drowning the government in the bathtub, so that even if EPA leadership wants to take charge, they won't have enough of an agency left to do so.
There's a great piece by Hannah Story Brown on the floppy-coif waste of space officially known as U.S. Attorney General Merrick Garland: he and his staff need to decide what to do in Suncor Energy v. Boulder County Commissioners.
This is one of the dozens of state and city-led climate liability cases against fossil fuel companies that are fighting to overcome procedural obstructionist tactics. The U.S. Supreme Court is currently weighing whether to hear the fossil fuel companies' appeal, and has asked Solicitor General Elizabeth Prelogar to state the US's view on these cases. The Trump DOJ went out of its way to support the oil and gas companies through amicus filings; Biden made a campaign promise to back the climate suits, but Garland has not done so.
"Frankly, it would be far more radical for the Solicitor General to maintain the arguments of her Trump-era predecessors — arguments struck down again and again by appellate courts around the country — than to change course and respect state court jurisdiction," Brown concludes. "But after two years of conspicuous silence from Garland's Justice Department, we do not feel assured about its intentions."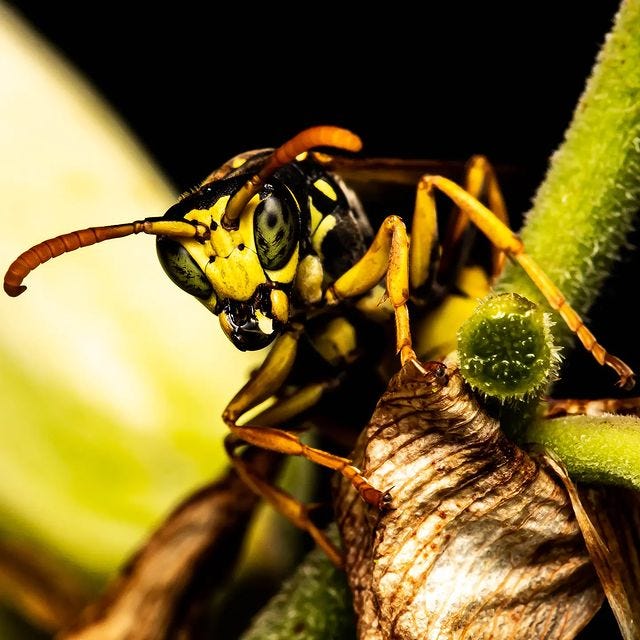 Today, Sen. Sheldon Whitehouse (D-R.I.) chairs a Budget hearing on the rising costs of wildfires fueled by climate pollution. Sen. Debbie Stabenow (D-Mich.) chairs an oversight hearing with Commodity Futures Trading Commission chair Rostin Behnam. Whitehouse was profiled today in the New York Times by the profoundly mediocre Coral Davenport. Coral does get this fun line out of Whitehouse:
"I'm a WASP and I live in fear of shame."
That's pretty entertaining and revealing! But she makes sure to editorialize her skepticism of climate change being as "catastrophic" as issues like the completely artificial debt ceiling:
He is using his new authority to argue that a warming planet poses fiscal dangers, injecting climate change into the partisan fight over federal spending, just as economists warned that the nation is nearing a catastrophic default on its debt.
Sea-level-rise denier David Rouzer (R-N.C.) chairs a Transportation subcommittee hearing attacking the WOTUS rule on Wednesday; environmental law professor Dave Owen is arguing against the four industry lobbyists invited by Republicans. Small Business chair Roger Williams is also chairing an anti-WOTUS hearing, though he hasn't managed to get his committee's website working.
Climate denier Pat Fallon (R-Texas) chairs an Oversight subcommittee hearing on the Strategic Petroleum Reserve. The Republican witnesses are climate denier Alex Epstein and long-time Koch Industries quant Ilia Bouchouev, now an independent hedge fund manager and NYU visiting professor. Rep. Cori Bush (D-Mo.) is the ranking member of the subcommittee, so the hearing should get interesting.
Election denier Troy Nehls (R-Texas) chairs a Transportation subcommittee hearing on fossil-fuel pipeline safety and the reauthorization of the PIPES Act of 2020. In an all white-male panel, Pipeline and Hazardous Materials Safety Administration official Tristan Brown and pipeline watchdog Bill Caram are testifying alongside pipeline lobbyist Andrew Black and pipeline executive Kenneth Grubb.
Climate denier Doug LaMalfa (R-Calif.) chairs an Agriculture subcommittee hearing with timber industry lobbyists on the forestry provisions in the Farm Bill; Tom Tiffany (R-Wisc.) chairs a Natural Resources subcommittee hearing attacking "preservationist policies" on federal lands; Cliff Bentz (R-Ore.) chairs a Natural Resources subcommittee hearing on fisheries and hydropower; and in what appears to be a perfectly reasonable hearing, Science chair Frank Lucas (R-Okla.) takes testimony on encouraging scientific collaboration between the Department of Energy and NASA, NOAA, and the NSF.
President Biden will visit Nevada next week to designate Avi Kwa Ame as a national monument.
The collagen craze is driving Amazon deforestation. Say it ain't so, Jennifer Aniston!
More snow and rain is on its way to California over the next two weeks—deadly flooding is expected with the rainfall, and more when the snowpack melts.
On Sunday, dozens of law enforcement officers, many with automatic weapons, swarmed into a forest of hundreds of acres, "seeking to find any of the 200 or so activists who had set fire to a bulldozer, trailer and other infrastructure used for construction on Cop City, a $90 million, 85-acre police and fire department training center, about an hour earlier." After hours of chaos, 23 activists and participants at a nearby music festival were charged by the Atlanta Police Department with domestic terrorism.
The Guardian's Nina Lakhani went to Jackson Township, Pennsylvania to report on the aftermath of one of the biggest methane leaks of 2022—over several weeks last November, more than a billion cubic feet of methane spewed out of an abandoned fracking well on Rager Mountain. Lakhani's report of a resigned and forgotten populace is part of the Guardian's reporting on more than 1,000 "super-emitter" sites that gushed methane into the atmosphere last year.
Tropical Storm Freddy is now the longest-lived cyclone in recorded history, born February 6th and still churning at 31 days and counting. In February, the storm struck both Madagascar and Mozambique, killing at least 21, and is now prepared to hit Mozambique again.
BLOOM WATCH, SPONSORED BY CHEVRON: On Tuesday, the Tidal Basin cherry blossoms reached Stage 3, Extension of Florets, only one day behind the record set in 2017. (Records of the stages before peak bloom only began in 2004.) The Washington Post's Capital Weather Gang is very close to admitting their prediction of peak bloom will need to be moved up to before the Chevron-sponsored Cherry Blossom Festival. The official indicator tree and a few others along the basin are in full bloom now:
Hearings on the Hill:
Thanks for subscribing and spreading the word. DMs are open—@climatebrad@mastodon.social