Discover more from Hill Heat
Climate science, policy, politics, and action
Over 3,000 subscribers
"Garbage of bituminous"
More Manchin dirt, climate conferences, Sunrise endorsements
PRESENTED BY MUPPET BIRDS
President Joe Biden is formally releasing his budget for the fiscal year 2023 this week, with OMB director Shalanda Young heading to Congress tomorrow and Wednesday to publicly discuss its elements, notably including a proposed minimum income tax on billionaires, but avoiding the Build Back Better agenda.
The climate movement, understandably buffeted by the global pandemic, is again mobilizing. Youth around the world participated in Friday's Global Climate Strike, and this Wednesday thousands will join in the Worldwide Teach-In for Climate Justice. The DC-area schools have an impressive, coördinated agenda planned, culminating with a forum at Howard on April 1 featuring Kari Fulton and Bill McKibben.
Also this week is the all-virtual American Climate Leadership Summit from today through Thursday, available to all. The first two days include speakers like Dr. Beverly Wright, Bill McKibben, Sen. Sheldon Whitehouse and Dr. Sam Montano. Wednesday is focused on climate and health action, and Thursday on climate and faith leadership, including Rev. William Barber and many other leading religious and moral leaders.
If you prefer your climate conferences to be openly corrupt reputation-laundering for petrostates and the fossil-fuel industry, I recommend jetting over to Dubai for the Atlantic Council Global Energy Forum, today and tomorrow. The oil-and-gas executive-cum-State-Department-Presidential-Coordinator Amos Hochstein participated in a "fireside chat" this morning. The other current State officials in attendance are David Livingston and Anna Shpitsberg. Standard registration only costs $5000.
Also this week, the quasi-military R&D non-profit Battelle is hosting the Innovations in Climate Resilience scientific conference in Columbus, Ohio, featuring keynotes from administration officials Gina McCarthy, Sally Benson, Blake Bextine, Alice Caponiti, Patricia Hoffman, Richard Kidd, Viccy Salazar, Debra Shore, and Kathleen White. Participation is invitation only.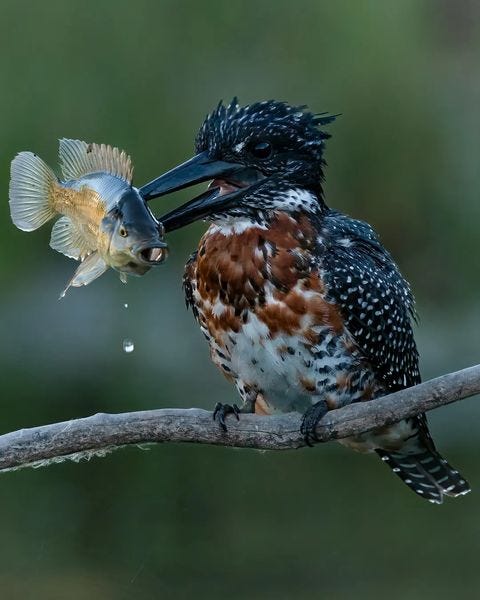 GOB-SMACKINGLY DIRTY: Have you heard about Sen. Joe Manchin, Democrat of West Virginia? He's the corrupt coal baron in charge of American climate policy, thanks to being one of fifty Democratic senators and the apparent sense among the White House and the rest of the Democratic caucus that he must be appeased.
In July 2021, Sludge reporter David Moore broke the story of Manchin's decades of profits from a coal plant in Grant Town, West Virginia. After months of work, the New York Times' Chris Flavelle and Julie Tate have dug deeper into the sordid history of Manchin's corrupt rise to power through the power of gob ("garbage of bituminous"):
The documents and interviews show that at every level of Mr. Manchin's political career, from state lawmaker to U.S. senator, his official actions have benefited his financial interest in the Grant Town plant, blurring the line between public business and private gain.
"There is no indication that Mr. Manchin broke any laws." Whee.
Meanwhile, Sludge continues breaking new ground, exposing a new line of corruption involving Joe's wife Gayle Manchin, who President Biden appointed to co-chair the Appalachian Regional Commission, which distributes federal infrastructure grants across the region:
Late last summer, ARC, awarded a $1.5 million grant to the Appalachian Investors Alliance (AIA), a non-profit foundation that works to deliver investment to small Appalachian businesses. The nonprofit's director, Mike Green, is a prominent West Virginia venture capital manager who also serves as the officer and organizer of West Virginia Growth Investment LLC — a company in which Gayle Manchin has invested, according to federal financial disclosures.
Gayle Manchin last made the "news in 2016 for her role lobbying for schools to stock epinephrine autoinjectors, leading to a near-monopoly for EpiPens manufactured by her daughter's former employer Mylan."
Washington D.C. Attorney General Karl Racine has "filed a complaint against Pepco for systemically mishandling community solar projects, potentially overcharging more than 6,800 District households on their monthly electric bills, and undermining the District's efforts to meet its clean energy goals."
The Sunrise Movement on Thursday announced new endorsements of three female Green New Dealers vying to fill seats in Congress opened up by Democratic retirements, with primary elections on May 17th:
A new global warming accomplishment was unlocked this weekend: a wildfire has been named for a climate research center. The NCAR Fire has forced the evacuation of 19,000 people near the National Center for Atmospheric Research in Boulder, Colorado, not far from the location of the catastrophic, fossil-fueled wildfire that destroyed 1000 homes last year.
Climate Action Today:
Thanks for subscribing and spreading the word. DMs are open—@climatebrad