Discover more from Hill Heat
Climate science, policy, politics, and action
Over 3,000 subscribers
Climate costs and green capital
The prices we pay, or don't. Also: some nice things!
PRESENTED BY DELICIOUS DUMPLINGS
Today, House Democrats meet to elect their new leadership as they enter the minority. In the U.S. Climate Politics Almanac, we discussed the successors to Pelosi, Hoyer, and Clyburn, and the contenders for the top Democratic spots on the Oversight Committee, Budget and Transportation Committees, and Science Committee and multiple subcommittees. We'll discuss who wins the caucus elections and their Republican counterparts in upcoming posts.
CLIMATE COSTS: Jordan Haedtler and David Wood have penned a blueprint for state-level public green banks as "an independent tool that can conduct climate and industrial policy on a powerful scale, continuing to foster progress toward a clean energy transition and equitable economic growth even in the face of federal dysfunction."
Adrienne Buller's new book, The Value of a Whale, attempts "to climb inside the head of someone who would count as a green capitalist." What she finds isn't pretty. She is particularly skeptical of carbon markets. Sccording to a new analysis by the World Wildlife Fund, polluting industries ostensibly subject to the European Union's climate-pollution-trading system have been given almost $100 billion in free, no-strings-attached carbon permits over the past decade. It's the polluters-don't-pay principle!
Though sometimes polluters do pay, at least a little. Pennsylvania Attorney General Josh Shapiro announced yesterday announced that "Coterra Energy Inc., formerly known as Cabot Oil and Gas, has pleaded no contest to charges related to environmental crimes in Northeastern Pennsylvania. As part of the plea Coterra will pay $16.29 million for the construction of a new public water supply in Susquehanna County" after polluting the water supply with their fracking operations.
Puerto Rican municipalities have filed a lawsuit in federal court saying ExxonMobil, Shell, Chevron and others colluded to publicly downplay the risks of their fossil-fuel products on climate change and are financially responsible for damages from the devastating 2017 hurricane season, which was made worse by global warming.
(While the fossil influence on major hurricanes has been known, climatologists Wei Mei and Shang-Ping Xie have newly confirmed that weak tropical cyclones have also strengthened globally in the past thirty years, using a novel analysis of ocean current drifters.)
A few examples of those who do pay: As fracked-gas prices skyrocket, states like Connecticut are looking at a harsh winter. The number of families already seeking fuel assistance is "just unbelievable."
Drought from Texas to Massachusetts, fueled by the burning of that gas, has also been devastating Christmas tree farms, Angely Mercado writes.
And at least two people are dead after dozens of tornadoes lashed the South Tuesday night.
SOME NICE THINGS: Sophie Hardach investigates the thousands of little dams scattered across the Alps providing hydropower, and discovers they help make delicious dumplings.
Ann Arbor, Michigan may be the next municipality to ban natural-gas hookups in new buildings and renovations, starting as early as next year.
Green New Deal champions Rhiana Gunn-Wright, Alexandra Rojas, Varshini Prakash, and Rep. Alexandria Ocasio-Cortez (D-N.Y.) are the subjects of a new documentary by Rachel Lears, who followed the movement over the past four years in making To The End, opening in theaters across the nation (but not D.C.????) on December 9th.
The Washington Post is investing in more climate coverage and its now 30-journalist climate team, including an advice column from Michael J. Coren launching in January.
Sen. Tom Carper (D-Del.) chairs a hearing this morning on the implementation of the bipartisan infrastructure law, taking testimony from highway-construction and electric-vehicle executives.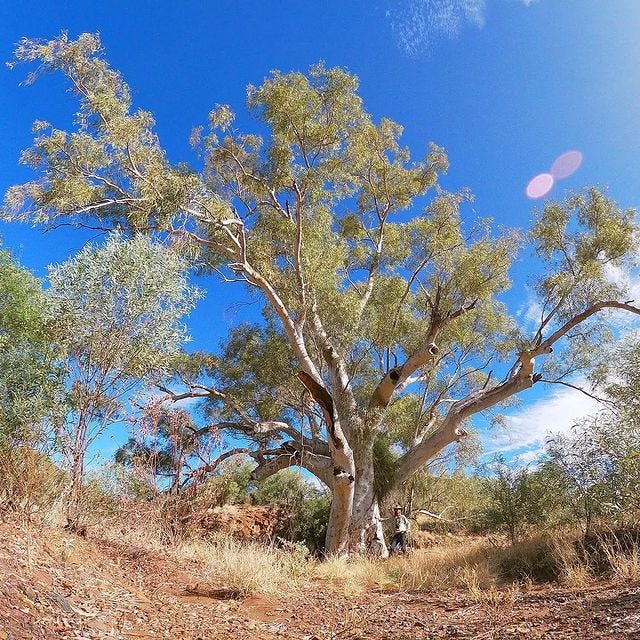 JERBS: The Electricity Infrastructure and Buildings Division of the Pacific Northwest National Laboratory is hiring an energy-storage research analyst (PNW, DC, or virtual). The National Oceanic and Atmospheric Administration's Geophysical Fluid Dynamics Laboratory is hiring a research physical scientist to work on their sea-level-rise modeling and other projects ($77K - $119K, Plainsboro, N.J.) The Sequoia Climate Foundation is looking for a program manager for strategic communications and engagement ($149K - $186K, Irvine, Calif.).
Sen. Elizabeth Warren (D-Mass.) legislative assistant or counsel to handle climate, energy, infrastructure, transportation, and economic development issues (job #228450). Submit a resume and cover letter to demlegstaff@gmail.com by December 2, 2022.
Hearings on the Hill:
Thanks for subscribing and spreading the word. DMs are open while Twitter is open—@climatebrad